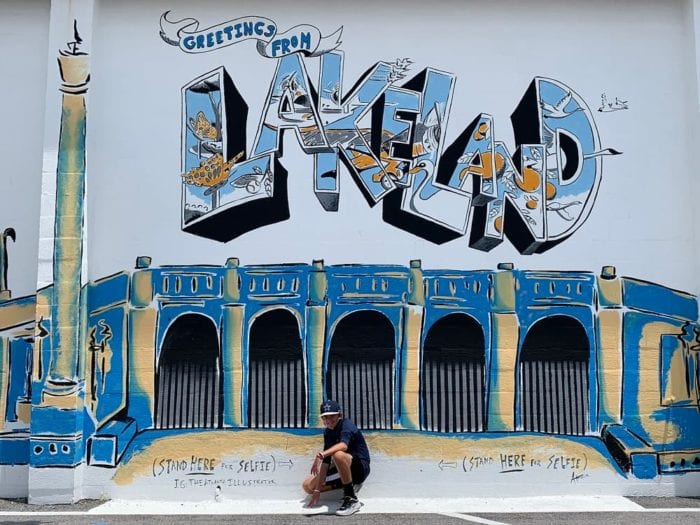 LOCATION
Lakeland FL is centrally located in what is a growing hotspot in the state of Florida. Nestled right between Tampa and Orlando Florida, Lakeland is conveniently located along the I-4 corridor, giving you access to the best of both worlds – Rural meets urban.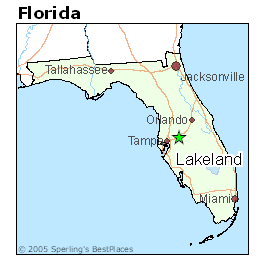 POPULATION + PEOPLE
With a  current population over 100,000 ( 115,566 to be exact), Lakeland is slated for growth in the next coming years. Currently it is ranked #18 as the largest city in Florida and #255 as the largest city in the United States. Lakeland is currently growing at a rate of 1.51% annually and its population has increased by 18.62% since the most recent census, which recorded a population of 97,422 in 2010. 
Spanning over 75 miles, Lakeland has a population density of 1,747 people per square mile — Grasslands has a median listing home price of $575K, making it the most expensive neighborhood. Paul A Diggs is the most affordable neighborhood, with a median listing home price of $120K.
HISTORY
Lakeland is filled with Old, Rich History and endless natural beauty. Founded by Abraham Munn back in the 1870's, around 80 acres of land was purchased and developed to what we know as Lakeland today. Did you know there was another town here with Lakeland called Acton? They had the first Railroad system of the two towns, but after Acton's railroad depot burned down, their population started to decline and a bigger, more modern railroad structure was built in Lakeland to replace it —
This major change has continued to help the community grow and prosper to this current day. Also, we have a bunch of lakes if you haven't already guessed – About 38 in total within city limits and many more in surrounding areas. Lakeland has been designated a Standard Metropolitan Statistical Area by the U.S. Census Bureau for over 30 years and is currently home to 50 neighborhoods.
HOUSING MARKET
Lakeland's housing market has seen quite the growth over the last few years. Back in December 2019, the median listing price was $220,900 and the median home sold price was $217,500. In December 2021, the median listing home price in Lakeland, FL was $311.8K, trending up 29.9% year-over-year. The median listing home price per square foot was $178. The median home sold price was $295K.
• Currently, the housing market for Lakeland is very competitive. Hot homes can sell for about 3% above the list price and go pending in around 4 days. Lakeland, Florida consists mainly of detached single-family home about 52.5%– with the rest of the housing make up being apartment buildings and mobile homes at 47.5%. Single Family Homes: Median Sale price –  $300,000, # of homes sold – 304, Median days on Market – 13.
• Lakeland, FL was a Seller's market in December 2021, meaning there were a lot more buyers than there were homes available for sale. The average days on the market for December 2021 was 49 days. Additionally, housing in Lakeland is about 30% lower than the U.S average, while cost of living is about 13% lower than the U.S average.
Most homes are comprised of 2 or 3 bedrooms and the median construction year is roughly 1983. Now, that doesn't mean we don't have any new builds around. We do! And there are a lot more coming, because again, this area in particular is growing at a beautiful rate.
THINGS TO DO
There are quite a number of things you can do in Lakeland and if you don't want to stay within Lakeland, well conveniently we are central to most things so no worries, we will discuss some options!
Lakeland has about 17 golf courses, of course there are a bunch of lakes — hence the name so fishing and boating or water skiing are great options as well. But what else is there? What are the locals doing?
How about a Hike? Hiking along the trails of Circle B Preserve or maybe Nature spotting at Lower Green Swamp Preserve is peaceful and enriching. You are sure to learn something new
Into art? Why not check out Frank Lloyd Wright's collection at the Visitor center. Mr. Wright was an amazing Architect and Lakeland houses his biggest collection to date.
Are you into thrifting? Well Wildwood Antique Mall of Lakeland is the answer! With over 250 dealers and over 50 shops, you'll be sure to have an interesting time.
Maybe you're really into movies? Check out the Silver Moon Drive in Theater, yhe last drive in theater in all of Polk County!
THINGS COMING UP
Seriously, the list can go on and on ranging from bars and the bustling nightlife to taking in the scenery and getting some great shots if you're into photography. Please also check out Eventbrite to keep you up to date on some cool events that will take place in the next month. Here are just a few:
•M & M Productions presents August Wilson's FENCES stage play •Sat, Feb 5, 7:00 PM •Polk Theatre • Lakeland, FL •Starts at $15.00
•the BREWERY COMEDY TOUR at BREW HUB •Sun, Feb 13, 7:00 PM + 1 more event •Brew Hub – Lakeland • Lakeland, FL •Starts at $9.00
•Food Heaven – An Indulgent Food Experience •Sat, Jan 22, 6:30 PM •Publix Aprons Cooking School at Lake Miriam Square • Lakeland, FL •Starts at $70.00
There are so many things to do, so much growth to be expected and many ways to make an impact. If you are a community oriented individual, entrepreneurs, investors, Young, Old etc. – You will find a place in Lakeland.
References:
https://worldpopulationreview.com/us-cities/lakeland-fl-population
https://www.realtor.com/realestateandhomes-search/Lakeland_FL/overview
https://www.noradarealestate.com/blog/lakeland-fl-real-estate-market/#Lakeland_FL_Single_Family_Homes
https://www.lakelandgov.net/departments/library/lakeland-history-room/brief-history-of-lakeland/
https://www.redfin.com/city/9711/FL/Lakeland/housing-market
https://www.thebrokebackpacker.com/things-to-do-in-lakeland-florida/
https://www.eventbrite.com/d/fl–lakeland/events/