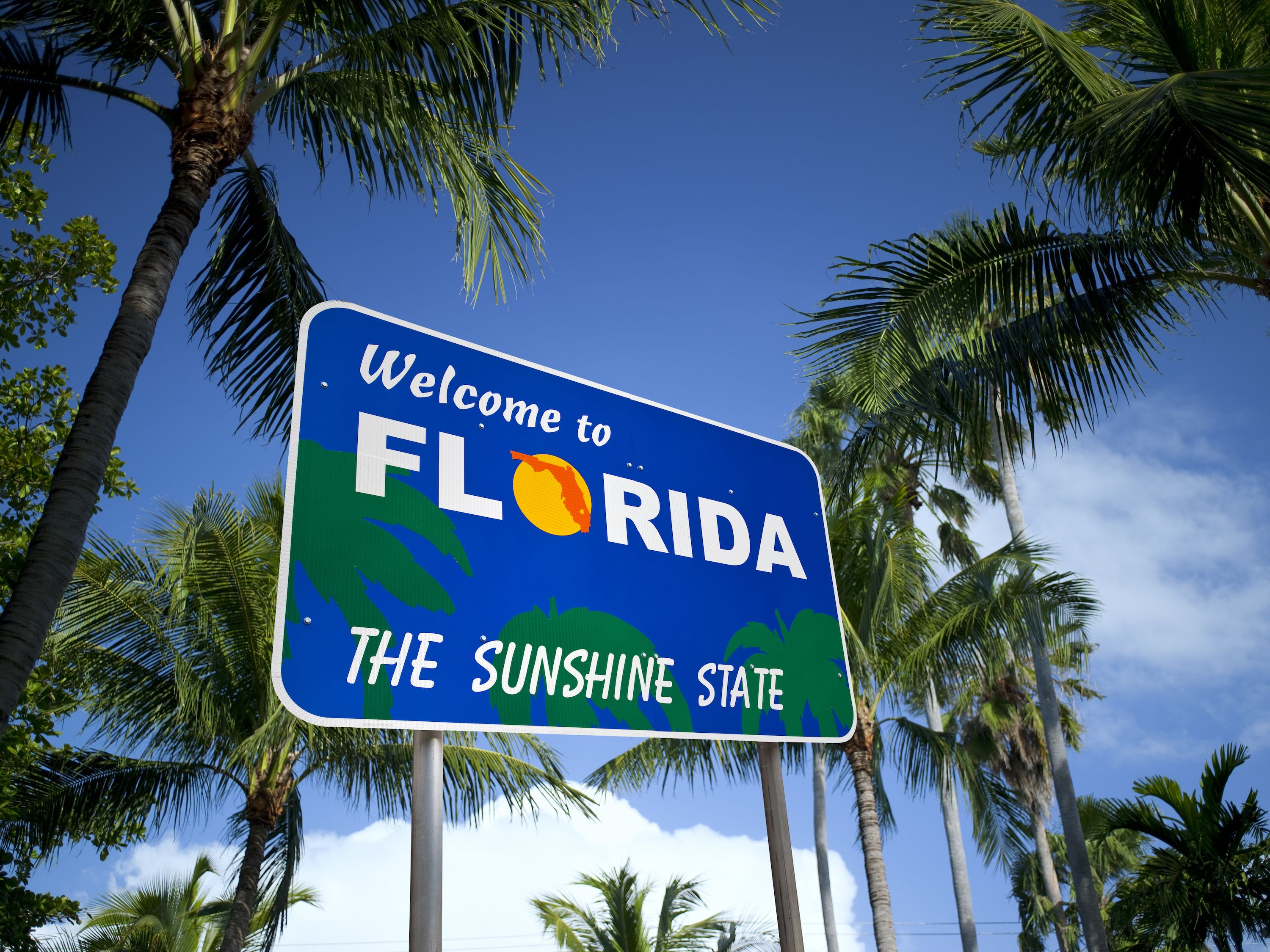 What's not to love about Florida? Nice weather, Good vibes, Beaches, FOOD, etc. Seriously, we understand why everyone is coming to Florida and Hey! No judgement. You are more than welcome to join in on the fun. If you're planning on moving to Florida and will be purchasing Real Estate whether it be a new home, some land or maybe a new business – READ ON!
First thing we want to do is get our financing in order — of course. As with any major purchases in our life, we need to spend some time seeing what we can afford and how much of it we can afford — Check out our last blog on credit repair to check out some tips to help get you started — https://theclairciusgroup.com/2022-real-estate-guide-credit-repair/
Next thing we want to do is get a better understanding of the process of getting a loan. If you are not a cash buyer, finding the right loan and lender is another helpful factor in purchasing a home in Florida — Different loans have different requirements and while it may seem obvious, try to shop around for the best mortgage. Typically most individuals look to one lender and stick with them for various reasons — regardless of how stressful things get, ASK QUESTIONS – We recommend at least 3 mortgage companies for good luck.
Get Pre-Approved. As mentioned before, If you do not know how much home you can afford, there would be no point in shopping around, unless we're just "window shopping." You might hear words like pre-approved or pre-qualified thrown around, however they are not the same thing. To be pre-qualified for a mortgage means you are qualified to be pre-approved. I know, it sounds a bit crazy, but look at it this way. Pre-qualification takes into consideration your Income-to-debt ratio – So whatever you told them you make and pay monthly helps determine if you are prequalified. Pre- approved is the next step up – Now we need the documents to prove what you said earlier.
Next we want to determine our wants and needs – What are you looking for in a home? Create a list, know the number of bedrooms, bathroom, the layout – I mean really plan out what you want. This is your home purchase.
Shortly after planning out your home, you may start to wonder how you'll be able to find this exact home — Where do I start looking? Do I need an agent? Real Estate Agents are trained individuals who works with buyers and sellers. Working with a skilled and experienced Realtor is one of the most important decisions when buying a home in Florida. Why? We pick up the slack, handle all the paperwork (aside from your signature of course), do our best to negotiate on your behalf, of course find your perfect home and so much more, We're here to serve you and make sure we fulfill your needs since the first conversation. Consider how big and serious a real estate transaction is. Homes, land, lots are not cheap and typically these are things that are passed down generation after generation. Having someone who is qualified and knowledgeable in something is always better than you having to learn on your own when there is a ton of information to shift through. Here at The Claircius Group International, trust that we understand — That's why we're here!
Now for the fun! Let's begin the search! So there are a couple of ways to go about your home search. Find a real estate agent as we mentioned or you can search yourself! This would include searching online on sites such as Zillow, maybe you want to drive around specific areas to see if they have anything for sale and another idea is to get recommendations from friends and family. After getting a list complied of homes you're interested in, you would then work with your realtor (or by yourself) to schedule tours.
Check the Comparable Sales Record, normally called Comps. The Comparable Sales Record gives you the sale price of similar homes in the area – This is a neat tool because it can help you as a buyer know if you are paying too much for a home — Working with an agent would alleviate steps such as this because they will already have the information for you.
After checking out the homes and doing a bit of research, we're ready to make an offer. Every state and office has different rules and regulations when it comes to making offers – At the Claircius Group International, organization is key and time is of the essence. Offers are something you do not want to wait on – Send. Those. In. ASAP.
Home inspections. Home inspections can either be done before making your first offer or after the offer has been approved. If you decided to do a home inspection after you submitted an offer, you have the option of renegotiating the purchase price, if what you found during the inspection is problematic. So however you want to do it depends on you. Keep in mind if you are using a loan that each loan has different requirements in regards to the inspection necessary. Check your loan documents to see what is required and schedule those inspections! If you are working with an agent, they can provide a list of companies for you to choose from.
After the inspection is concluded, you want to do a title search and obtain title insurance– This is crucial for a home buyer because it protects you and the lender in case the seller or previous seller does not have a free and clear title to ownership of the home. Yikes! Title insurance can protect you in cases like this so check that! Again, if you have an agent, they do this for you.
Now we FINALLY get to sign those papers! We made it guys! The final step and the most crucial – Closing. During closing there will be a lot of papers to review, explain and discuss. Also a lot of signing will take place with the buyer and seller. At this table is where everything is finalized and everyone walks away, happy that they don't have to go through this for another 30 or so years 🙂 It's not too bad, but we understand how confusing and stressful things can be and that is why we are here. To help service you and your needs —
One Final Remark! While waiting on the closing, please please PLEASE try your best to avoid doing anything that could disrupt your credit — Do not open any new accounts/ cards, do not close anything. Leave everything as is when you first started to ensure a smooth transaction. TRUST US, you do not want to touch a thing.